Hi there - Thanks for taking the time to visit The Pink Growl! My name is Nikki. Really it's Nicole, but I don't think I've been called that a day in my life.
I was born and raised in Knoxville, Tennessee. Being Southern is very much a part of who I am, and I love it. Not to mention - who doesn't love a sweet Southern accent, right? I am quite the Type-A personality. I'm a bit loud, a bit snarky and a bit direct, but a lot of a good time. I'm in my mid late twenties and I work in Marketing/Business Development for a local utility company. I have two dogs, Tilly and Sadie.
While you're here, grab my button!!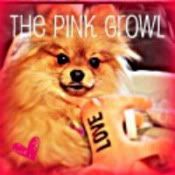 <center><a href=http://thepinkgrowl.blogspot.com/><img src=http://i1168.photobucket.com/albums/r491/thepinkgrowl/ThePinkGrowlButton175x175.jpg></a></center>




One of my favorite places -Neyland Stadium

My other favorite place - Norris Lake