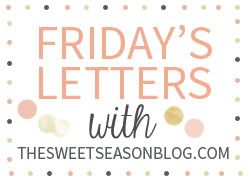 I only have one thing to say: TGIF! Really it's more like TGIMFF, but you can figure that one out for yourself. Work has been so crazy this week - which is not bad at all, I love being busy but it's definitely dominated my time which means less blog time.
Dear Lake Season - I am coming for your ass!! I *think* I have finally reached my breaking point with being fed up with my binge eating ways. My weight is not in a cute place. You might not notice if you saw me, but I can feel it and see it in my clothes and it feels gross. Operation Bikini is now in progress. I'm giving myself 7 weeks (until March 29th) to lose 15 lbs. I am actually excited about it! It means less drinking, but it's for the greater good. Dear Morning Workouts - I AM GOING TO BE ONE OF THOSE 5:30AM WORKOUT PEOPLE DAMNIT! Starting this morning...YAY me! Luckily, one of my friends has to be at work before the crack of dawn so he called me this morning (twice) to get me out of bed.
A sample of this morning's playlist #likeaboss
Dear Face - if you could quit being breaking out and having ugly pores, I would really appreciate that. Thanks pal! Dear Failed Pinterest Project this week - I am NOT happy with you! You are not cute and I demand a re-do! Maybe I will post pictures of the failed one then the good one when I can master it. Dear Readers - I heart you guys! Here's a Friday funny for you that I CANNOT stop laughing about!
Dear Luke Bryan (you know I can barely get out a post without mentioning his name these days...) - TWO WEEKS FROM TODAY and you are MINE! Words cannot clearly express my excitement! AND we are also looking at seeing him again in Nashville in October! My 2013 would basically be complete based solely on that.
PS - I know y'all probably get sick of hearing me talk about starting over with my workouts...again...but I appreciate all your sweet comments and support when I do rattle on about it. Your support really makes a difference to me so thank you for hanging in there with me!
PPS - excuse all my excessive language in this post... if it really bothers you then you probably don't like me anyhow...
Happy Weekend my loves!