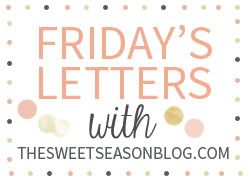 Heeeeeeey Friday! I am so happy to see your sweet ass! Let's all link up with Ashley and congratulate her on her exciting baby news - isn't she just stunning??
Dear my first single girl Valentine's Day since I was 16 - YOU CAN SUCK IT! Y'all I tried to go into yesterday with a positive attitude but ultimately that little bitch cupid got the best of me. I have PMS right now too and I just couldn't fight it off. I wallowed, I felt sorry for myself, I absolutely stuffed my face until my stomach was as round as it could be and I went to bed early. NO GOOD! I was let down, hurt and miserable. The good news is, it's OVER! Let's move on! This was how I treated myself yesterday at lunch and it all went downhill from here...
Oreo Blast? I think so! Do I eat my feelings? I think so!
Dear Operation Get Skinny - Let's meet again! Yesterday was a major minor setback, but we can get past it. Now I'm daydreaming of beautiful Norris Lake and that requires me a in a bikini so let's do it! Dear Tilly - thank you for always being there for me to cuddle and love on. You are mama's BFF! You knew it was coming....Dear LUKE BRYAN - SEVEN DAYS BABY! I am so thankful I have this to look forward to! I CANNOT FREAKING WAIT!
I need one of these!
Dear Self - You can do this. You can survive this. You ARE strong. You WILL be happy again, and I have a feeling it won't be long. Don't give up. You just gotta get back up when life knocks you down!
Happy Friday lovebugs! Hope you all have a wonderful weekend!