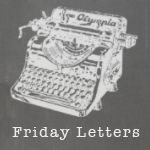 Dear Casual Friday- Thank you for existing. Because of you I felt empowered to wear my new cowboy boots to work today. This is happening as we speak...be jealous.
Dear Vols

- you really sucked it up last weekend and embarrassed me in front of my Florida friends. Surely, we can pull it off this Saturday against the Akron Zips (what the hell is a Zip, I dunno). PLUS, I will be there for the first time this season to cheer you on. GO BIG ORANGE! Dear Fall TV shows that I love - The Office, How I Met Your Mother, RHOBH, Grey's Anatomy - I can't wait for your return! Dear Wedding Planning - we are rockin' & rollin' now and I'm marking things off my checklist like crazy. This weekend I hope to decide on my dress, cross off florist, caterer and maybe DJ. Just gotta find that perfect Honeymoon spot! Dear Skye - Thank you for making my mid-week birthday wonderful! And thank you for the giant ice cream cake that I have made myself sick eating all week. What?? Calories don't count on your birthday week, duh. Thank you friends for all your sweet birthday wishes too!
Which of course leads me to... Dear new running shoes - we shall get acquainted real soon. Dear Ellie Goulding - I love your Lights song! I'm going to share it with my bloggy friends so they can get it stuck in their heads too.
Happy Weekend!!