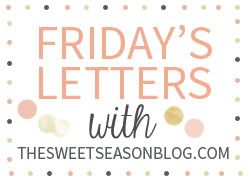 Dear Friday - I am so happy to see your sexy little face! Dear Miami Heat & King James - CONGRATS! I know you guys are sick of hearing about this...but I can't help it! I'm glad the finals are over! Honestly I almost had a heart attack last night because the game was so intense. Heat pulled it off though for back-to-back championships! Y'all
should have heard me screaming at the tv at about 11:30 last night, my poor neighbors probably think I was getting murdered. To all the Lebron hates out there - SHUT YOUR MOUTH! PS - the Spurs played their asses off and it was such an exciting series - I love you Shanna!
Dear Sunshine - I am ready for some quality time with you this weekend!
Dear New Running Shoes - you are about to get broken in! I *think* I have decided to attempt to run a half marathon next March. My sexy friend Jason has talked me into it and I can't say no to him. (I'm just saying that because I think he reads this...) Am I crazy?? Will I die?? Probably! But how awesome would it be to accomplish that? Dear Kim & Kanye - AKA Kimye - North West?!?!? Really?? Wow...
Dear Luke Bryan - I know you want me! Did you see on my IG that my amazing friend Kim got LB to write me a love note? Yep, she's amazing!