Business first, party second. I have the lucky giveaway winner from my STS giveaway to announce today!! Thank you to everyone who entered! Drumroll please.....
woot woot!! Congrats Erin!!!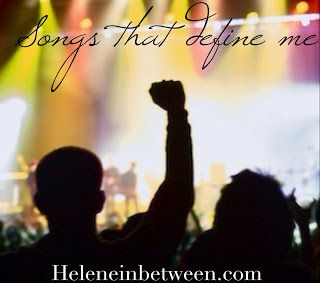 Linking up with the music lovin' Helene for this awesome idea today! Our lovely hostess pretty much said anything goes for this linkup - just have to throw out some songs that define you, whether it's in the past or currently. I'm going to make a little list for you because I'm just a list kinda girl. I am such a music person - I have SO many songs that define different times in my life. Boyfriend songs, best friend songs, songs that get me crunk, songs that bring tears. It was hard to choose just four!
Journey - Midnight Train - This is my ultimate theme song in life. I have always loved this song, I'm a huge Journey fan. But the moment when I was a teenager and they played this on Laguna Beach when LC & Stephen were on their date in the car - I know y'all remember that shit too! - just solidified it for me. I have this song on every playlist on my iTunes, I snowboard to it, wakeboard to it and workout to it. Anybody who knows me well will tell you THIS IS MY JAM! I will probably have it played at my funeral.

Alabama - Dixieland Delight - This is my go to karaoke song! I get so crunk when I hear it, and not just because it says "on a Tennessee Saturday night" It's one of my all time favs! It reminds me of some of the best nights of my life.

Three 6 Mafia - Late Night Tip - My high school theme song. You can pretty much sum up my entire high school experience with this song. We wore this thing out back in the day. Reminds me of Friday nights after football & basketball games, parties, my first serious boyfriend, cheerleading trips, senior trip - we always played this song!
Carrie Underwood - How Great Thou Art - I realize that placing this one under Three 6 Mafia must be some sort of sin... but bear with me. I grew up in a Southern Baptist Church, singing traditional hymns every Sunday. This is my aunt's fav hymn and I love the way she sang it, so it became one of my favs. Carrie has the voice of an angel so naturally her version of this song gives me chills. Reminds me of my childhood, my aunt (who is basically like my mama), and I can always listen to this song and feel better during times of struggle.

How's that for an eclectic mix of music? A little rock, a little country, Memphis rap and gotta throw in some Jesus praisin' music! Very fitting for a girl like myself!