Linking up with my girl
Sarah
today for 32 Things That Make Me Happy -
let's keep it breezy on a Friday!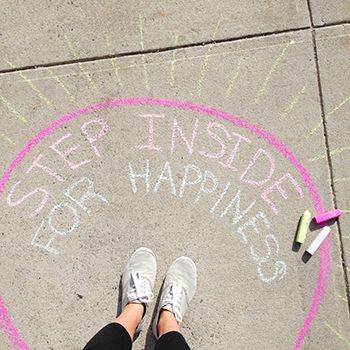 1. FRIDAYS! Fridays are the first born child of the work week, and as the first born child in my family I can say those things.
2. Jesus. He's a pretty awesome dude.
3. French Fries. I'm chubby what do you expect?
4. Baseball season. hellllllllo baseball pants!
5. All things Real Housewives. I've tried to break this addiction (that's a lie, I've just tried to lessen it) but it ain't goin' no where!
6. Iced Coffee. Typical white girl status.
7. My baby brother - who will turn 24 in 2 weeks. Man I'm getting old!
8. A Workout That Makes Me Want to Die. Such a good feeling afterwards, not sure why I can't seem to remember that.
9. My iPhone. iPhone til I die.
10. Blog Friends. Seriously, y'all are the best. Probably better than some of my IRL friends honestly. Most supportive bunch of people eva!
11. Young Adult Books. Give me all your Harry Potter, Hunger Games, Divergent, Jodi Picoult, Lauren Oliver books. I'm a bandwagon jumper, what can I say? (also applies to TV shows, if people are talking about it, I gotta watch it)
12. Being Tan. Call me shallow if you will, but everyone looks better with some color.
13. Sports. I love em and won't apologize for it. Pretty much soccer is the only thing I don't watch. You know it's one of my THREE must haves that any boy I date loves sports like I do. Jesus, makes me laugh and sports. It's just a must. Bonus points if we like the same teams and the same sports talk hosts.
Just kidding, I want both :)
14. Cute Boys. DUH, not sure how many times I have to admit being boy crazy.
15. Pedicures. Got one yesterday - it's like I want to show my feet off to everyone now, which is oddly disgusting.
16. Not wearing socks.
17. Musicals. You know all Disney movies are musicals, right??
18. Hippos. I've always had a strange obsession with them.
19. Office Supplies.
20. Bargains. I'm as cheap as they come.
21. 4th of July. My favorite holiday - combine sparklers, the lake and the love of America? Sign me up!
22. Patios. And we are definitely entering patio sittin' season!
23. Motivational Quotes. I can't help myself.
24. Verbal Encouragement. It's my love language.
25. Live Tweeting During Awards Shows.
26. All Things Southern. Comes with the territory.
27. History. I wanted to a history teacher for a long time. It's definitely something I am passionate about. I'm one of those nerds who wants to spend a vacay visiting Civil War Battlefields.
28. Hugs. I used to be a selective hugger, but now I want to hug everybody.
29. Yoga Pants. I'm not one of those girls who wants to be dressed up all the time. Yeah it's fun, but if I could wear yoga pants all day, erry day I would.
30. Walgreens. You would think it's my life's goal to spend my paycheck in that place.
31. East TN Happy Places. Norris Lake, the mountains, Neyland Stadium.
32. Lists. Like this one.