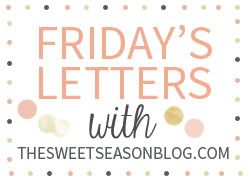 My week just flew by...which is definitely a good thing. Work has been keeping my tail in line, which I very much appreciate! I've strangely had both a good and a bad week. I am happy to see March move in. I'm sick of winter and I'm ready to start this fitness challenge and focus on MYSELF in March! I want to make myself proud by kicking this challenge in the ass and I want to focus on my relationship with myself and God. I'm going to church Sunday for the first time in a while and I am very much looking forward to spending time in God's house.
Dear Today's Devotion - IT'S LIKE YOU ARE SPEAKING TO MY SOUL!
"Do not cast away your confidence, which has great reward."
TODAY'S WORD
from Joel and Victoria
Have you been praying and believing for something that's taking longer than you thought? Many times, people can miss God's best simply because they give up before they see their answer come. Don't let that be you! Be encouraged today, your answer is closer than you think. If it seems like things are getting more difficult, remember, when the intensity heats up, that means you are closer to your victory. It always seems darkest just before the dawn appears.
Dear Sickness - can you please exit my body? I've practically had no voice all week - which SUCKSSSS for someone like me. Today is the first day that I actually feel like crap too. Being sick going into the weekend is not cool! Dear Family Drama - you have definitely been a low point of my week...that's all I'm saying about that for now. Actually let's just address this as "Dear Drama" because it has come to involve more than just my family. Dear 30 Miles in 30 Days -

TODAY IS DAY 1!

I am sooooooo excited for this challenge! My sickness talked me into sleeping in an extra hour and half this morning instead of doing the 530AM gym thing, but I am forcing myself to go do at least one mile tonight. #30milesin30days Dear Weekend - due to above mentioned drama circumstances my plans for tonight have been cancelled, but I do have plans to go out with a friend Saturday night for her husband's birthday. Let's hope I'm feeling better by then because I could use a fun night out! But for tonight, I see myself cuddled up on the couch with Tilly, movies and maybe a hot toddy. Dear Bank Account - WHY are you so small? I am feeling extra broke right now. Dear Self - stop whining & BE THANKFUL!