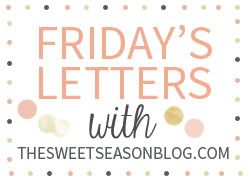 Dear Sunshine - You make my day! Nothing makes me happier than having to break out the sunglasses on the way into work because the beautiful sun is showing her lovely face. (I say nothing makes me happier, but the only thing that does is also hearing Rocky Top on the radio while driving into work with the sun shining - which totally happened today!) Dear 30milesin30days link up - Thank you to everyone who linked up (or plans to next week)! It's such a motivation to me so read your stories for the week and I love that we are staying active and reaching our goals TOGETHER! Warms my little heart!
This might be Tilly & I before too long....bahahaha
Dear Weekend - I have big plans for you - cleaning, laundry, hella workouts, time with friends, church...I can't wait! I am so ready for the time change, & 65 and sunny on Sunday! Dear Caffeine - I love you - mostly in Starbucks & Diet Mt Dew/Diet Coke form, but I really just love you!
Delicious extra boost this morning - totally worth the 210 calories to me
Dear Motivation - I am so happy that we are friends again. This week has presented me with a couple challenges, but I have managed to overcome them and stay steady in my workouts, eating healthy & praying. I feel so accomplished and I love that feeling! Dear Janelle from American Idol - I'm not typically an A.I. fan, but Janelle Arthur is from Oliver Springs, TN and she's my good friend's cousin. Plus, she's a great singer and she's a good old country gal! It's pretty cool to hear them talking about small town TN on national TV.
Happy Weekend my loves! Make a little time to get in your miles!