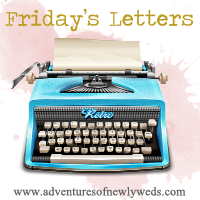 Dear Friday the 13th - I ain't scared of you! But seriously it's been raining here for 3 days so let's go easy on the catastrophes.
Dear Skye's creepy mustache - I'm so glad you're gone! YES THAT'S RIGHT IT'S GONE!! :) It was an accident while trimming it, so I didn't even have anything to do with it. Homeboy can grow a full beard in like a week so I'm sure the mustache will reappear but for now it's bye bye mustache!
Exactly what the mustache looked like!
Dear Hot Body - I'm coming for you! I have Pinterested (yes, I said Pinterested!) myself to death with motivational workout pictures. IT'S ON! Dear new bed pillows - I love your fluff! You are so comfy and I have slept awesome the past 2 nights thanks to you. Dear Magic Mike - I know I'm late to the party but you and I have a date this Sunday! Dear Lake - I will miss you this weekend, but I'll be back next weekend, no worries. Dear Wedding - If you and I don't connect this weekend then the wedding might not happen because I never have time to plan you. Let's do the damn thang!
Dear Tilly - could you be any cuter? And the answer my friends is no, she could not.