As I've mentioned recently, we have some changes in the works going on over here at The Pink Growl. My new blog design will make it's appearance next week! Yippee! I also briefly mentioned
here
the fact that I have some new bloggy buttons hanging out in my sidebar. Sponsorship is very introductory for me, but these ladies are going to be hanging out through May so get to know them!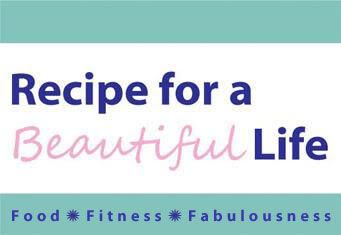 Brie @ Recipe for a Beautiful Life
I did a quick intro about Brie for you when she did her
guest post
for me a couple weeks ago. She is a fun loving Maryland girl, military wifey, fur mama to Penny (who is too cute for words) and just a very positive person. Some of my personal Brie favorites are her Workout Wednesdays, she gives great and realistic tips that seem easy to conquer in your workout. I feel like she and I have a lot in common and she's one of my bloggy BFFs!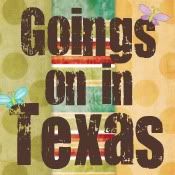 Taylor @ Going on in Texas
The lovely Taylor has also been kind enough to do a guest post for me in my 6 week series too, you can read her post
here.
Taylor comes from a fitness background, and her post was all about how to get your body bikini ready. She's a southern girl, like myself, and she's so creative, unlike myself. She hosts a weekly link up Unveil Your Genius, if you are into DIY/craft projects then you need to link up with her!
Lauren @ Our Hiding Place
Sweet Lauren also agreed to be part of my guinea pig group with my 6 week guest post series - Who Do Ya Love Wednesdays. She told the story of her perfect engagement - read it
here
. As I mentioned in brief intro for her on that post, she is quite the inspirational person! She loves antiques, DIY home projects, and her faith is very important to her. She's a Connecticut coastal girl. And even though we are so far away in distance, I feel like I know her as a good friend!
Sarah @ Notice the Dirt
Sarah is a girl after my own heart with her sassy personality! I love her sense of humor! She is also a military wife currently located in North Carolina, but found out recently that she is soon being relocated to Hawaii! Let's all take a moment to feel sorry for her :) She is gearing up to run her first 10k, and keeps us up to date on her training tips & tactics. Soon we will be living vicariously through her with her amazing Hawaii pictures!

Mrs. Monologues
Mrs. Monologues is a snarky soul, and I truly love that about her! She is down right hilarious! She just so happens to also host my very favorite link up, Fur Baby Friday! If you have a little furry one that you just can't stop posting pictures of you, then come over on Friday and link up with us to show off. She's always willing to poke fun at herself, and if you know me at all then you know I'm my favorite person to make fun of.



Suzanne @ The Wineabe
Suzanne is a Mid-Western transplant in Northern Cali aka Wine Country. She's a self proclaimed wine lover, and who doesn't need a dose of that everyday now and again. She also takes us on a journey of her design projects - which are fabulous! She definitely makes you want to redo every room in your house - or better yet, pay her to do it!
Amanda is also a Connecticut girly girl. She loves her fur babies, her new-ish husband, and her tattoos. She seems to be a tell-it-like-it-is person, which I adore. Her blog details the daily joys of her life, including lots of pictures. I love bloggers who really let you into their world via pictures.